Sage 100 Business Intelligence
Designed to provide instant visibility across your business, our business intelligence tools combine to create an all-encompassing information management solution. Our customizable report generation, inquiry, analysis, and integration applications work seamlessly with your Sage 100 ERP systems. Increase your productivity, improve business financial reporting, and enhance functionality with comprehensive Business Intelligence.
Business Alerts
Utilize your e-mail system to notify yourself whenever something significant happens in Sage MAS 90 or 200. Automatically communicate shipment information to customers, keep staff informed of specific events, and track important business functions. Details...
Business Insights Explorer
Gain instant visibility across your business and turn data into actionable knowledge using Business Insights Explorer. Increase your efficiency with easy personalization for your role, view your data from a data-centric perspective, access related entries, and launch a familiar Sage 100 Task. Details...
Business Insights Reporter
Need a quick report to indicate how close you are to meeting your sales goals? Business Insights Reporter can provide the business financial reporting that you need. Details...
Business Insights Dashboard
Standard with any new Sage 100 system, Business Insights Dashboard, is the ideal solution for busy managers, executives and business owners who need quick access to key business financial reporting information in an easy-to-read format. Details...
Crystal Reports
Create and customize presentation-quality reports from your Sage 100 data with Crystal Decisions software. Crystal Reports® is a powerful WYSIWYG report writer that allows you to create meaningful business financial reporting and other reports quickly and easily. Details...
FRx Desktop
Maximize the flexibility of your report formats! Specify row and column formats independently or combine formats with custom reporting trees that match your company's chart of accounts structure to report on specific cost centers. Details...
Custom Office
Synchronize your accounting and business productivity software and add indispensable functionality like graphical business financial reporting, integration, customization and drill down functionality. The Custom Office module provides the solution with a suite of tools composed of Visual PostMaster, Customizer, and the MS Office Link that integrate with the Microsoft Office suite. Details...
Visual Integrator
Facilitate seamless integration between Sage MAS 90 or 200 data and other business applications Visual Integrator can import from (or export to) any ODBC-compliant source, without the need for an intermediary data file such as ASCII delimited or Microsoft Excel. Details...
Alerts and Workflow
KnowledgeSync monitors and responds to critical business conditions across your entire organization - Finance, Sales, Manufacturing and beyond - by automatically identifying elements that are crucial to the success of your business. Details...
Document Management
Doc-link™ software is an integrated document management system (IDMS) that interfaces with your business system, bringing control to your existing workflow and effectively eliminating paper. Details...
Partner Programs
Sage ERP and CRM
Read more…
---
Dynamics GP Partner
Read more…
---
Symantec Partner
---
HP Partner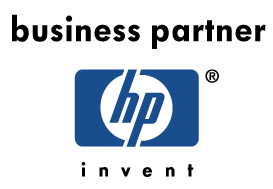 ---
Intel Partner
---
VMWare Partner
---
Microsoft Partner
---
Dell Partner