Sage 100 Customer Relationship Management
Customers are most likely your most important business asset. Provide superior customer service with a Sage Software customer relationship management (CRM) solution. CRM added to your Sage 100 ERP system will help you push service levels to new heights, improve loyalty and retention, and boost sales.
Get immediate access to critical customer data. Increase productivity throughout your business with real-time data sharing. Improve data integrity and eliminate the potential for costly order processing errors. Gain remarkable efficiencies by allowing your salespeople to issue sales orders, perform customer inquiries, or view detailed orders and invoices from Sage 100 without leaving the CRM solution. Connect your sales force with the data in your accounting system, and watch your productivity and profitability rise.
SageCRM*
An award-winning wireless and browser-based system, SageCRM provides enterprise-wide access to your vital customer, partner, and prospect information. This feature-rich CRM solution is complete with comprehensive sales force automation and marketing campaign features. Customer Relationship Management is included in Sage 100 Extended Enterprise Suite.
Sage SalesLogix
Acquire, retain, and develop profitable relationships. Sage SalesLogix is the leader in customer relationship management for small to midsized businesses that require flexible, easy-to-use solutions. Choose the specific SalesLogix modules below to learn more about sales force automation, marketing campaigns, customer relationship management, and customer service management. Select a following link for more details about Sage SalesLogix:
Sage SalesLogix Sales
streamlines the workflow between your front office and back office and give your employees greater customer insight by integrating Sage SalesLogix with your Sage MAS 90 or 200 system.
Sage SalesLogix Marketing
provides full-scale marketing campaign management and sophisticated analytical tools designed to identify your most profitable customers and shorten your sales cycle.
Sage SalesLogix Support
maximizes the effectiveness of all your customer interactions by accessing relevant customer data such as products purchased, ticket and defect history, and maintenance contract status with SalesLogix advanced issue-tracking and resolution tools.
Sage SalesLogix Customer Service
captures customer information from across your organization in a single repository. Sage SalesLogix Customer Service enables you to access account information, track opportunities from lead through close, manage team calendars and activities, forecast revenue, and report on sales activities and effectiveness—all within an intuitive, easy-to-use interface that salespeople will want to use.
*SageCRM is included in Sage 100 Extended Enterprise Suite.
Partner Programs
Sage ERP and CRM
Read more…
---
Dynamics GP Partner
Read more…
---
Symantec Partner
---
HP Partner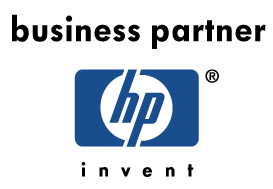 ---
Intel Partner
---
VMWare Partner
---
Microsoft Partner
---
Dell Partner