Dynamics GP Systems
Microsoft Dynamics GP is a richly featured financial accounting and business management solution that allows you to use familiar, powerful software to operate and grow your business. You can choose from the Business Essentials (BE) and Advanced Management (AM) editions of pre-selected software modules available for Microsoft Dynamics GP, and add modules to complete your business management solution.
Check out what is new for Dynamics GP.
Business Intelligence
Microsoft Dynamics GP enhances business intelligence (BI) capabilities to help people at all levels of your organization transform data into actionable insight. Microsoft Dynamics GP offers a wide range of reporting and analysis tools to help equip your people to effectively monitor, analyze, and plan.
Business Productivity
The most important driving force for business success is its people. They fuel productivity by moving your business forward and by keeping customers and suppliers happy and engaged. Microsoft Dynamics GP delivers the right tools to enable your organization and all of the people in it to tackle the most complex business challenges. Through enhanced business management functionality and advanced collaborative capabilities, you can empower your people with familiar solutions, resulting in greater productivity throughout your business.
Collaboration
Using familiar browser technology and existing software skills, collaboration capabilities in Microsoft Dynamics GP let you increase the productivity and efficiency of people and teams, be more responsive to customers, and stay true to your goals. At the same time, these features can help you reduce the cost of doing business.
Compliance
Complying with regulations, industry standards, and corporate quality initiatives can be complex and costly both for the companies that need to realize compliance and those doing business with them. Microsoft Dynamics GP offers ways to implement and monitor corporate compliance while easing the challenges often associated with it. Going beyond compliance, Microsoft Dynamics GP helps you control business processes and planning better and helps bring about a business culture of accountability.
Field Service
Microsoft Dynamics GP field service management is a solution for organizational profitability and customer satisfaction. The combination of a complete field service solution with superior business management capabilities helps you manage all aspects of your operations.
Financial Management
Microsoft Dynamics GP offers financial management functions that help you reduce time spent on routine tasks. With tight integration between modules in Microsoft Dynamics GP, you can enter data one time and provide accurate, real-time information throughout your financial solution. With ready access to mission-critical data, your financial solution becomes a powerful competitive tool that enhances decision-making.
Human Resource Management
Manage your personnel-related processes, implement and track benefit programs, manage payroll, offer employee self-service capabilities, and deliver the information your managers and executives need. Microsoft Dynamics GP for human resources (HR) management also integrates with leading payroll service providers, such as ADP, so employee information and payroll data can be easily shared.
IT Management
Out of the box functionality helps you configure your solution to meet specific needs without adding cost and time to the implementation process.

Streamlined deployment methodology and server-side updates help ensure rapid implementation and smooth maintenance.

Improve security for your business-critical data and reduce IT administrative overhead with powerful Microsoft database tools.

Improve productivity with faster system navigation, easier analysis, and better distribution of key business information.

Maximize your business computing potential by moving processor-intensive tasks off the computers your employees use every day and onto dedicated process servers, avoiding costly slow-downs and vastly improving computer performance.
Supply Chain Management
Manufacturers and distributors face many competitive challenges. By using integrated systems that link functions across your organization, you can reduce time-to-market and improve control of your entire supply chain. Cutting-edge supply chain and financial management features in Microsoft Dynamics GP can help you connect customer requirements with product design, work better with business partners, and better track workflow across manufacturing, purchasing, finance, sales, and distribution.
Partner Programs
Sage ERP and CRM
Read more…
---
Dynamics GP Partner
Read more…
---
Symantec Partner
---
HP Partner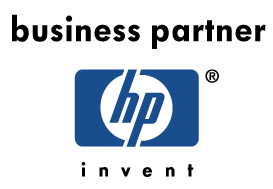 ---
Intel Partner
---
VMWare Partner
---
Microsoft Partner
---
Dell Partner