Sage MAS 90 and 200 Human Resource Management
Human resources (HR) represents the life and energy of any organization. Accurately administrating a company's work force is vital to its success and growth. No matter which modules you choose, you can rest assured that it will help improve your company's productivity and profitability. Sage Software is the industry-leading provider of comprehensive human resource and payroll management solutions for small and midsized businesses. Sage Abra HRMS offers a wide variety of affordable solutions to meet your changing business needs. And for full-service payroll, look to the online outsourcing solution from Sage Payroll Services.
Sage MAS 90 and 200 Payroll
The Sage MAS 90 and 200 Payroll module makes in-house payroll preparation easy, providing you with the ability to process it at a fraction of the cost and time a manual payroll system or outside service bureau might take. Details...
Direct Deposit
Reduce the time and cost associated for you and your team to process and print checks by purchasing Direct Deposit as an add-on to your 4.3 Payroll module. Offer your employees the convenience of not having to travel to their financial institution to deposit their pay, the choice of disbursements between multiple accounts, such as savings and checking, and based on fixed dollar amounts or percentages. Details...
Electronic Reporting
The simple, easy-to-use Electronic Reporting module for Sage MAS 90 and 200 is designed to assist you in complying with the Internal Revenue Service Regulations requirement procedures for submitting year-end W-2 and 1099 information. Details...
Federal and State eFiling and Reporting
Use Sage MAS 90 and 200 Federal and State eFiling and Reporting to streamline your tax reporting. Over 250 federal and state forms for Unemployment, Withholding, New Hire reports, W2s, and W3s are included to assist you with filing payroll tax information. Print and mail, or eFile your W-2s and 1099s to the appropriate state and federal agencies. Details...
Abra HR
Abra HR provides many benefits, but the most impressive feature is providing a means to quickly access key data with minimal effort. HR personnel are just keystrokes away from viewing data like emergency information or performance reviews due for any employee. Details...
Abra Payroll
Abra Payroll is fully integrated with the Abra HR module, so you enter data just once and instantly share it with the entire system for maximum efficiency. Benefits administration and attendance plan management are automatically integrated with payroll processing. Details...
Abra Attendance
Automatically record incident-based time off (jury duty, bereavement, medical leave, and other leaves of absence), as well as regular time off (vacations, personal days, and illnesses) with this versatile attendance plan and tracking tool. Details...
Sage Payroll Services
With secure Sage Payroll Services outsourcing, you get hassle-free, time-saving online payroll processing that's also affordable. This low-cost Web-based solution comes with a no-penalty guarantee*, and offers comprehensive payroll processing and tax compliance, plus payroll direct deposit.
Complete payroll outsourcing is now available to you through Sage Payroll Services. Integration between Sage Payroll Services and Sage MAS 90 and MAS 200 payroll software ensures an automatic exchange of general ledger and bank code data.
You can look forward to hassle-free paydays with Sage Payroll Services. Enjoy the flexibility and convenience of our affordable, real-time payroll outsourcing and tax compliance services, all while minimizing your risk of payroll errors and tax penalties.
A true, Web-native application, Sage Payroll Services lets you run payroll on-demand and instantly access reports. All of your information is available 24/7 from any computer.
Let Sage Software handle your most complex payroll outsourcing, processing, and reporting requirements
Automate the exchange of payroll data with HR payroll software including Sage Abra HRMS, Sage Accpac ERP, Sage MAS 90 and Sage MAS 200 ERP, and Peachtree by Sage.
Ensure accurate, reliable payroll processing with our meticulous system of checks and balances.
Input, review, and approve employee time via a secure, online network. Then let us calculate and process your payroll.
Protect yourself with our penalty-free guarantee, which promises accurate, timely deposits and filings with federal, state and local agencies, or Sage Software will pay the resulting payroll tax penalties.*
Offer your employees the convenience of direct deposit.
Take advantage of comprehensive payroll outsourcing services, including federal, state and local tax table updates, filing, and reporting.
Choose year-end options that include W-2 filing and printing, direct deposits, and paycheck printing and delivery.
*Sage Software, Inc. guarantees accurate, timely deposits and filings with federal, state, and local agencies or we'll pay the resulting payroll tax penalties for you. We back our promise as long as the information you provide us is on time, complete, and accurate and your account is properly funded.
Partner Programs
Sage ERP and CRM
Read more…
---
Dynamics GP Partner
Read more…
---
Symantec Partner
---
HP Partner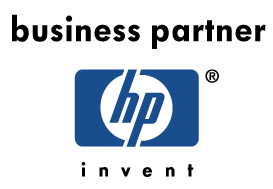 ---
Intel Partner
---
VMWare Partner
---
Microsoft Partner
---
Dell Partner